Nicholas Rai
Legal Associate
LL.B (Hons) Singapore
Advocate & Solicitor, Singapore

Nicholas graduated from Singapore Management University ("SMU") with an L.L.B. in 2017, and was admitted to the Singapore Bar in 2018. Nicholas' practice spans across a range of areas, including matrimonial matters (divorces and other ancillary matters), personal injury claims, trust disputes, and various other areas of civil disputes. Nicholas is also involved in non-contentious matters, such as the drafting and reviewing of agreements, and advising on general corporate matters.
Outside of work, Nicholas is actively involved in the Singapore Chinese music scene, regularly performing in various concerts throughout the year. In his free time, Nicholas enjoys kicking back with a mug of freshly brewed coffee and a good book, to escape from the hustle and bustle of everyday life.
Mandy Koh
Legal Associate
LL.B (Hons) Singapore
Advocate & Solicitor, Singapore

Mandy graduated with a L.L.B. (Honours) from the National University of Singapore in 2018. She was admitted as an Advocate and Solicitor of the Singapore Supreme Court in 2019. Mandy has assisted in matters in the Family Justice Courts and the High Court. Her main area of practice and interest is Family and Matrimonial Law. She has experience in contentious and non-contentious divorce, interim maintenance applications, mediation, care and control applications and other matrimonial related proceedings. She assisted in successfully defending a client in a PPO proceeding.  Her other areas of practice include Conveyancing, Probate and Administration, Wills, and Intellectual Property. During her time at NUS Law, Mandy was very involved in serving the community, as the Chairperson for Matriculation Week in 2014/15, Vice-Chief Editor for Justified in 2015/16 and as a member of the NUS Law Pro Bono Club from 2014 to 2016. She also played Floorball occasionally.
Tan Yong Quan
Legal Associate
LL.B Singapore
Advocate & Solicitor, Singapore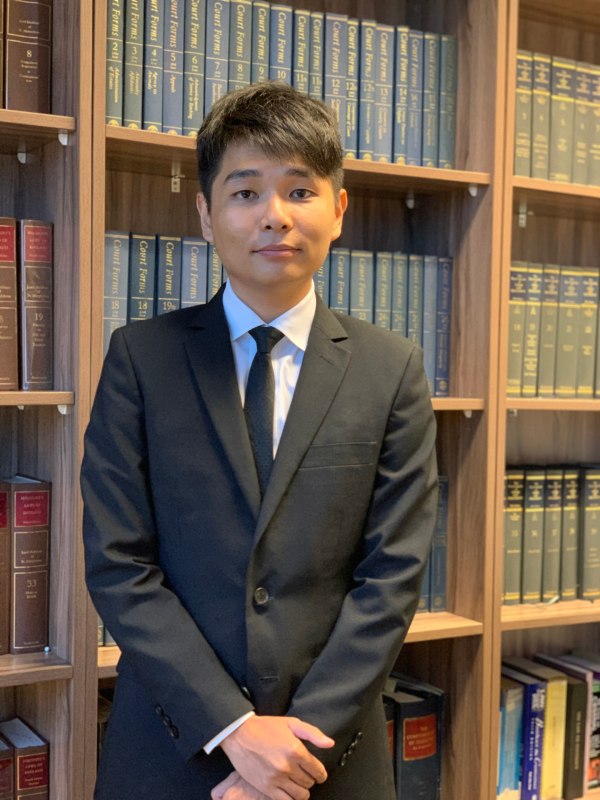 Yong Quan graduated from the National University of Singapore with a Bachelors of Laws in 2018 and was subsequently admitted to the Singapore Bar in 2019. Yong Quan's fields of practice includes civil and commercial litigation, with an emphasis on matrimonial disputes, personal injury motor accident cases and bankruptcy proceedings. He is also involved in non-contentious work, advising the firm's corporate clients and drafting deeds of separation. Outside of work, Yong Quan is driven by a keen desire to acquire new experiences and is unafraid to venture out of his comfort zone. His passion for the outdoors is clearly reflected in his ever-present tan. Yong Quan strives to uphold an active lifestyle; he was an active member of the NUS Tchoukball community and in 2016, his team clinched the 2nd runner-up position in Men's Kinball in the Singapore University Games.